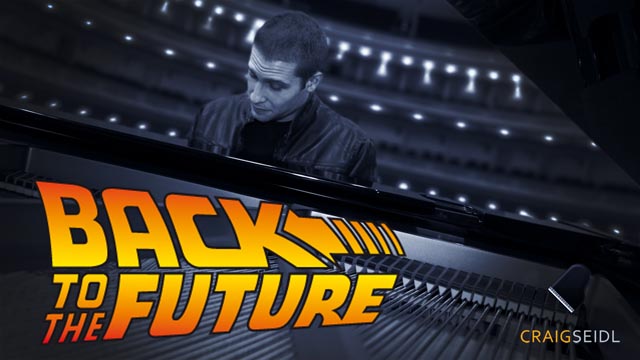 Seeing all the "Back to the Future" posts this week on social media inspired me to record the theme song to the film. I've been a huge fan of the "Back to the Future" franchise my entire life. 15 years ago I remember filming all my sister's basketball games and at the end of the year would produce a "Back to the Future" reenactment to recap the year for her team. As much as I'd like to show you those cheesy videos, its amateur work that I hope never leaks into the YouTube world.
Yesterday I watched a wonderful segment on Jimmy Kimmil that really inspired me to sit down and learn the song. After a couple hours of practicing, I setup the live studio and started recording. Click the video below to view my live piano performance using orchestral synths. I also posted the Jimmy Kimmil segment showing Christopher Lloyd and Michael J Fox putting on their wardrobe and slipping back into Doc Brown and Marty McFly's after 30 years.





With 15 years of running his own business, he's built up an extensive resume working in graphic design, film, and music. Craig has had the privilege to work with some of the largest producers, celebrities, and top production companies in Los Angeles. His experience brings a competitive edge to any project, large or small.

Latest posts by Craig Seidl (see all)